Welcome to the Roadrunner Club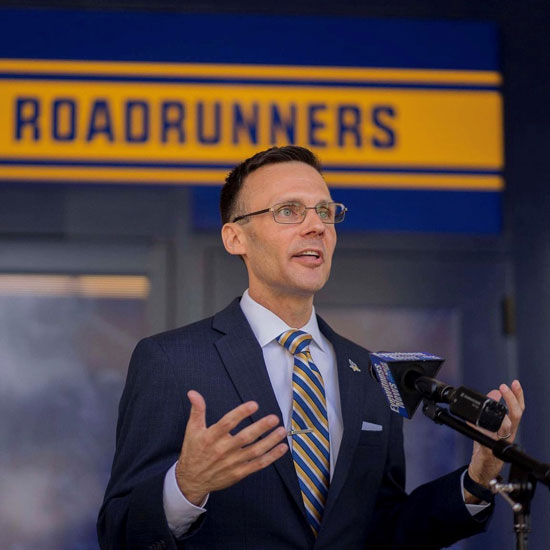 We are very fortunate to have passionate supporters like you to help us realize our vision of a highly-competitive NCAA Division I program that pursues championships and graduate leaders!
Go `Runners!
Kyle Conder
Director of Athletics
A scholarship has a tremendous impact on all aspects of a student-athlete's life ... it helps alleviate any (financial) burdens (and) also brings a mental aspect of understanding that there are people out there supporting you. Whenever I step onto the mat, I not only wrestle for myself, but for those around me who have given me support.
— Albert Urias, Wrestling
CSUB allows me to experience positive educational, athletic, and professional opportunities that help me flourish as a well-rounded student-athlete ... my scholarship helped me not only in my pursuit of my Bachelors in Kinesiology, but has positively impacted my decision to partake in graduate school.
— Miranda Miller, Track & Field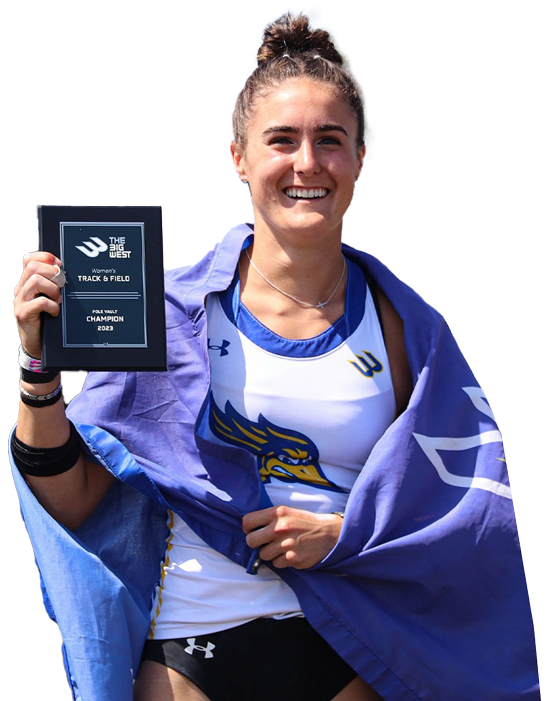 Being a roadrunner means that you are part of something bigger than just yourself. Getting a scholarship to CSUB has meant the world to me. It let me come to the USA to get a great education — something I would not have been able to afford without the scholarship.
— Mikayla Popham, W. Swim and Dive